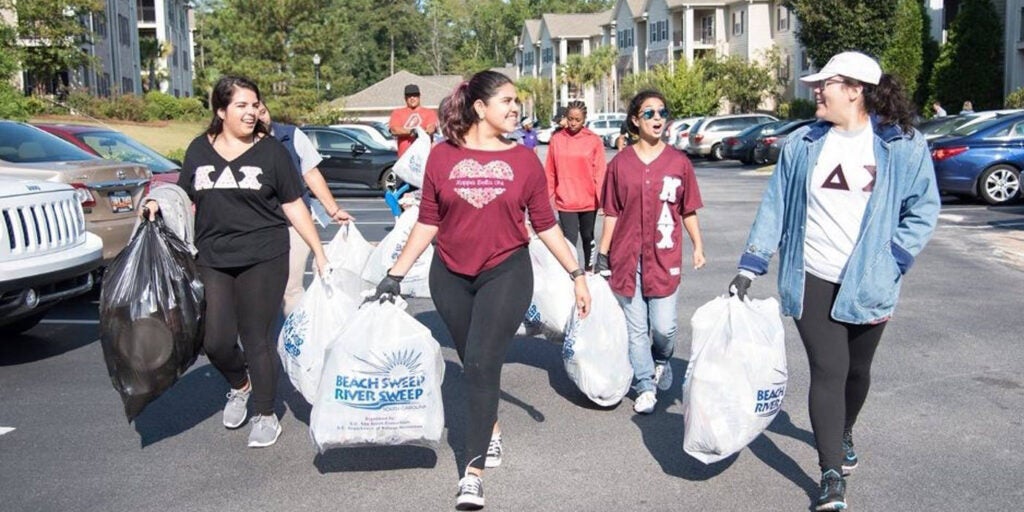 Imagine the excitement of being a teenager and preparing to take important steps toward adulthood, such as receiving a driver's license or being accepted to a college.
"Imagine" was all that Maria Garcia Riopedre could do until 2012, when she learned of the federal government's Deferred Action for Childhood Arrivals (DACA) program through Catholic Charities of South Carolina. Riopedre had been brought into the U.S. without documentation when she was only 3 years old.
Riopedre recalled recently that her life through high school had felt uncertain. "I had goals that I wanted to do, but there was just no way I was going to be able to do them without moving away completely by myself at 16 to a different country that I didn't know."
With the help of the staff at Catholic Charities in Hilton Head Island SC, Riopedre was able to successfully apply for DACA status, and her life began to change for the better. Now 22, Riopedre is a senior at the University of South Carolina. She is engaged and the co-owner of a business with her fiancé.
"I was able to attend university, which was my initial dream. I'm also currently co-owner of Catitude Cat Café in West Columbia, so I've also been able to do that. And I've been able to get a driver's license and move around," she said.
Through her involvement with the Latino-founded Kappa Delta Chi Inc. sorority, Riopedre has even been able to help others enroll in the DACA program, bringing her experience full circle.