CCUSA Advocacy and Social Policy team advocates for policies that uphold human dignity and promote integral human development. Informed by the experience of local Catholic Charities agencies, we urge policy makers to see the faces of those in need in their communities and to create policies which assist and support them.
Recent Letters & Statements
Sister Donna Markham, president and CEO of Catholic Charities USA, on behalf of the Catholic Charities ministry in the United States, urged the House and Senate budget committees to pass a bipartisan solution that addresses the sequester caps and protects programs that help poor and vulnerable families. Read the full letters: House and Senate.
Catholic Charities USA, along with its fellow members of the Circle of Protection, urge the administration and Congress to pass a bipartisan budget agreement that both reverses harmful sequestation cuts and expands investments in critical programs serving people in poverty. Read the full letter here.
In a joint letter with USCCB and other Christian organizations, CCUSA urges Consumer Financial Protection Bureau to protect borrowers from the predatory and unjust business practices of payday and auto title lenders. Read the full letter here.
Why We Do It
Catholic Charities upholds the dignity of every human person
Pope Francis says, "the just ordering of society and of the state is a central responsibility of politics." Our Catholic faith calls us to serve the most vulnerable and to advocate for justice in social structures. CCUSA and the entire Catholic Charities ministry has a responsibility to advocate for just policy positions and to share our experience of serving those in need.
"The Church cannot and must not take upon herself the political battle to bring about the most just society possible. She cannot and must not replace the State. Yet at the same time she cannot and must not remain on the sidelines in the fight for justice. She has to play her part…"

DEUS CARITAS EST, NO. 28
Catholic Social Services (Columbus, Ohio) is an anti-poverty agency whose goal is to empower people in need, regardless of background, with the tools they need to reach their full potential. Our efforts are focused on two specific populations that allow us to have the most significant impact in our community: families and seniors. Our unique …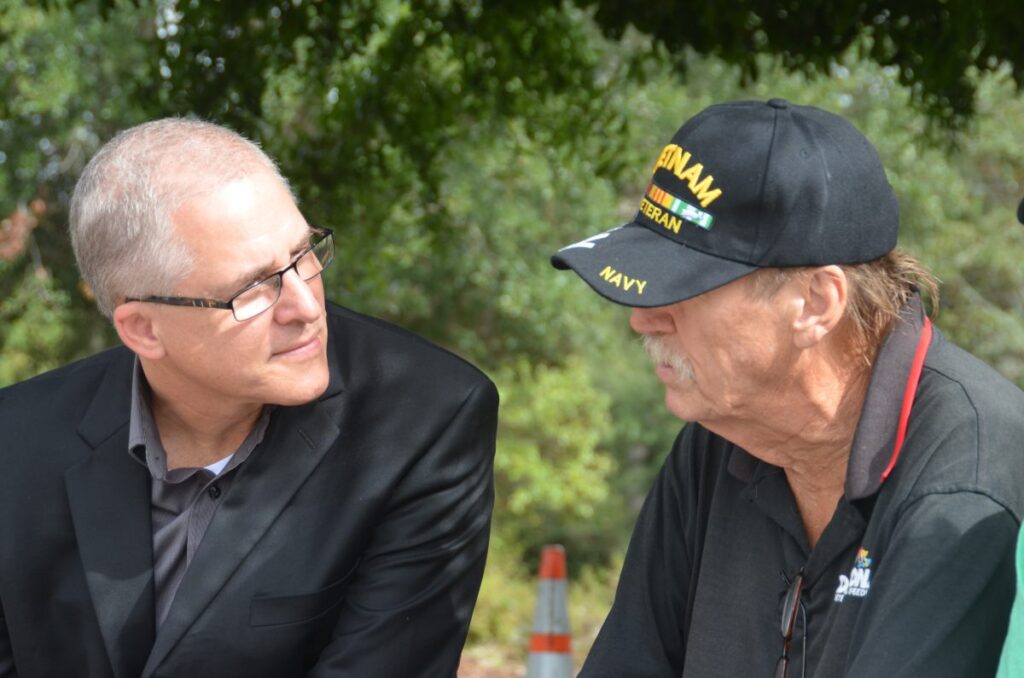 Gary Tester, executive director of Catholic Charities of Central Florida, has been appointed to the Florida Faith-based and Community-based Advisory Council (FBCB). His term serving on behalf of the Florida Senate begins immediately and runs through January 2023. The FBCB promotes cooperation between the State Government and Florida's faith-based and community-based organizations in order to …
Continue reading "Catholic Charities executive director appointed to Florida Senate Advisory Council"
Bettie has been a widow for 22 years and has struggled with profound loneliness. "It's just my home and my dog," she explained. However, as a participant in Catholic Charities, Diocese of Joliet Senior Companion Program, Bettie's situation has improved dramatically. The Senior Companion Program offers adults ages 55 and older the opportunity to support …