CCUSA is committed to eliminating homelessness in America
11.8% of the U.S. population lives in poverty and struggles to afford necessities such as housing. Homelessness has increased by 3% for the third straight year. Only half of individuals have year-round beds. Current published statistics illustrate the continued need for our efforts.
Source: State of Homelessness-2020 Edition. National Alliance to End Homelessness
396,045 single individuals experience homelessness
37,085 veterans are homeless
71,670 people in families, including children, suffer homelessness
Building a solution to the affordable housing crisis
Our new microsite, Affordable Housing Begins with a Key, walks readers through one of the most significant problems facing the U.S. today: the lack of safe, affordable housing for vulnerable populations. It reaches into every community, causing untold individual suffering and social ills. Learn how Catholic Charities is addressing the underlying causes; read about housing services offered to those in need; and meet three residents whose lives were changed when they moved to properties owned by Catholic Charities agencies.
OUR IMPACT
Having a stable, affordable home is essential for both individuals and society.
4,427
New affordable housing units under construction
179,417
people received emergency housing services
FEATURED HOUSING PROJECTS
Catholic Charities is one of the nation's largest providers of affordable housing, with over 35,000 units already established.
Despite these efforts, a critical national shortage remains.
The properties identified here, which all serve our vulnerable senior population, are just a sample of the work Catholic Charities and its affiliates are doing around the country to make an impact.
Surplus or unused church properties have been rehabilitated into housing for senior, inpatient substance-use recovery and homes for others in need. The first and second editions of "Converting Surplus Church Property into Affordable Housing" include profiles of these and other projects.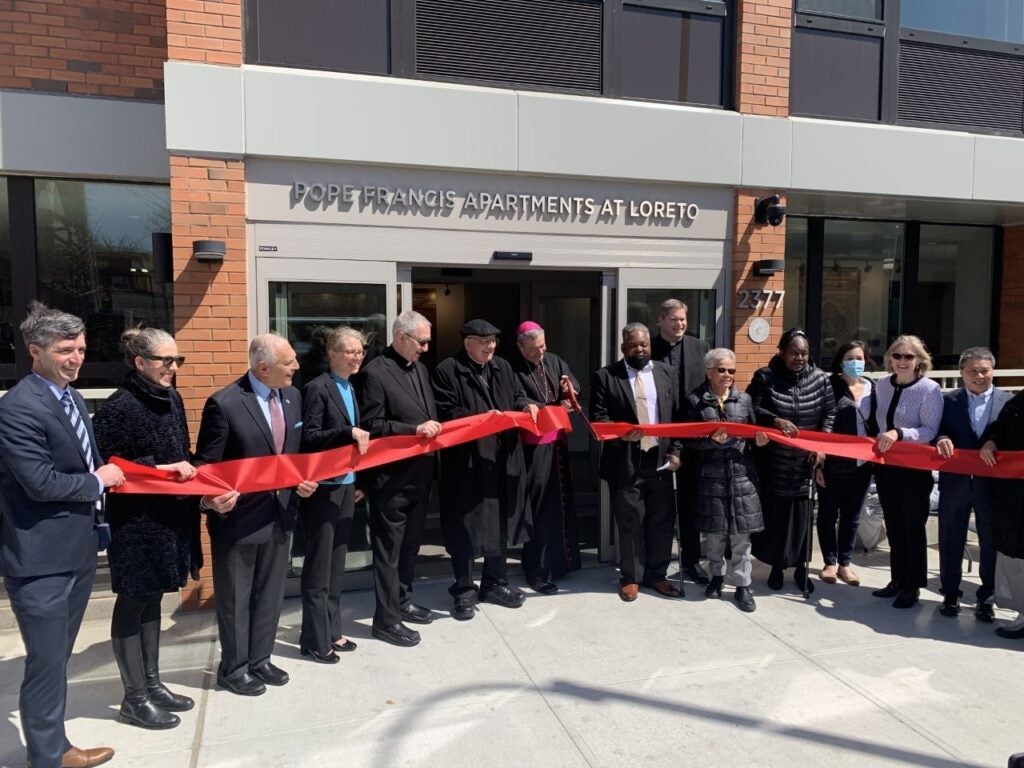 April 29, 2022
The New Senior Residence with Supportive Services will Provide 135 Affordable Units in Brownsville Brooklyn, NY – On Thursday, April …
Continue reading "Catholic Charities Brooklyn and Queens dedicates the Pope Francis Apartments at Loreto in Brooklyn during a ceremonial ribbon-cutting"