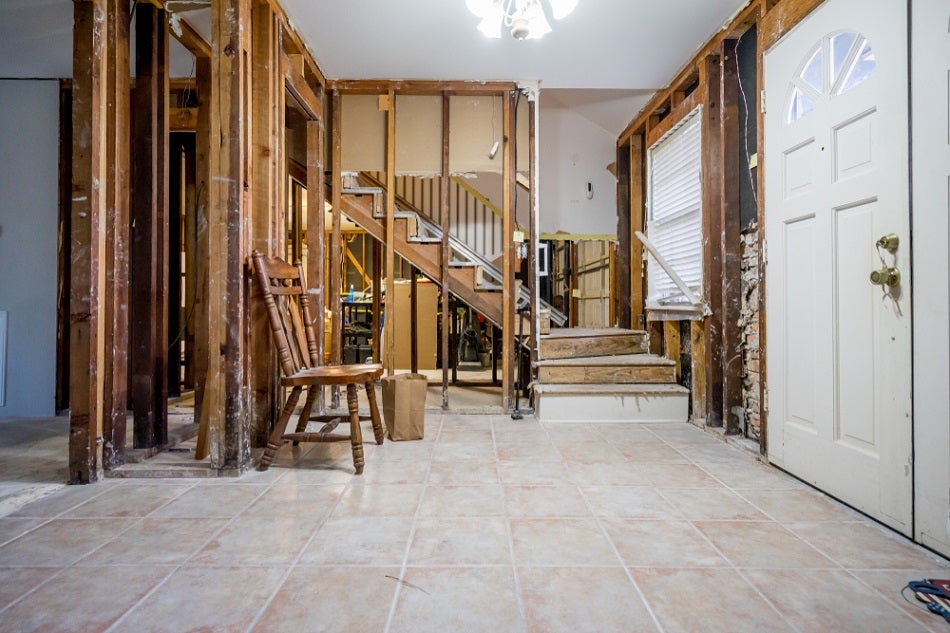 After spending Christmas 2017 in a motel, an Orange County family of five will be celebrating the holidays back in their home this year.
The family, which consists of three young children and their 32-year-old single parent and their disabled grandparent, has spent the last several months cramped into a FEMA trailer after moving out of the motel. Now, however, they will be able to move back into their home in early December 2018. The client will still do repairs on the home while the family is residing in it.
The client has already done extensive work on the house, which suffered major damage in Hurricane Harvey. Along with family and friends, the client put up much of the sheetrock that was needed in the home and repaired the ceiling. There is still much work to be done including repairing the HVAC unit and installing flooring, but the client recently learned that Nehemiah's Vision will contribute much of the labor starting sometime in early 2019.
The client's work ethic has impressed several people, who have been willing to help. A local Bible Study group contributed to pay the deposit needed to restore power to the client's house. In addition, the Bible Study group has adopted the family for Christmas, meaning the children will be able to unwrap gifts under the tree.
The client also received $250 worth of merchandise from Walmart through a Salvation Army program that allowed the family to acquire much-needed winter clothes and household supplies. The client's two oldest children were selected to participate in the "Bikes and Bibles" program, slated for mid-December in Beaumont.
"I am so grateful for all of the work Catholic Charities has done to help us," the client said. "My goal was to be back in the house by Christmas, but I never thought it would happen. My heart is so happy right now."