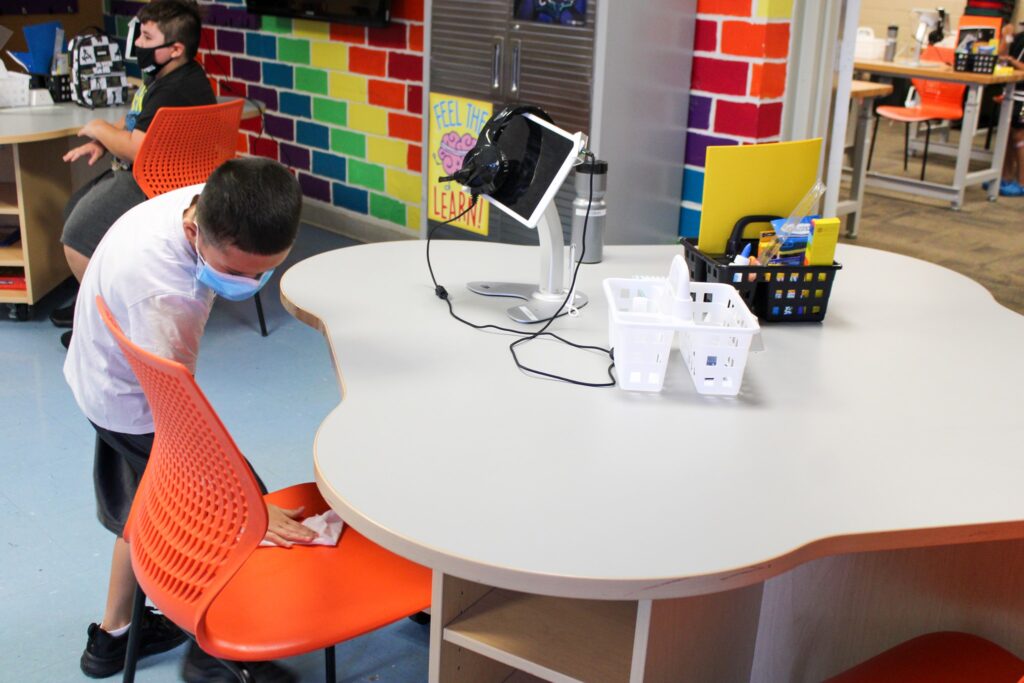 Catholic Charities, Archdiocese of San Antonio is offering a distance learning option to children in the second most impoverished zip code in its community.
Catholic Charities' Guadalupe Community Center (GCC) offers children an After School Program that is free and attended mostly by students from the San Antonio Independent School District. As with many Catholic Charities programs, the After School Program has shifted to distance learning due to the pandemic.  Students, grades one through eight, had their first day of school at GCC on Monday, August 17, safely and virtually.
Students attend the program at GCC daily, Monday through Friday, 8:00 a.m. to 3:00 p.m., to access technology, tutoring, mentoring, and even school-provided meals. Each student has his or her own table complete with an iPad, headphones, face mask, hand sanitizer, and individual school supplies to enable them to attend class online and complete assignments with the help of staff.
The After School Program reduces the digital divide by providing technology resources, support, tutoring, and mentoring to ensure students continue to achieve academic success in a virtual learning environment. Staff also communicate regularly with teachers and parents so that students continue to progress in their education. The program provides free breakfast, lunch, and a snack provided by the school district.
Parents have welcomed this free program offered at GCC. They save an average of $140 per child per week while their children gain access to resources to continue learning safely in a more personalized environment. Many are single parents and grandparents already struggling financially with limited access to technology and awareness of the learning platform. Most importantly, parents send their children to GCC knowing their needs are taken care of in a safe and sanitized learning environment.
[The story and pictures were provided by Tara Ford, director of marketing communications at Catholic Charities, Archdiocese of San Antonio.]