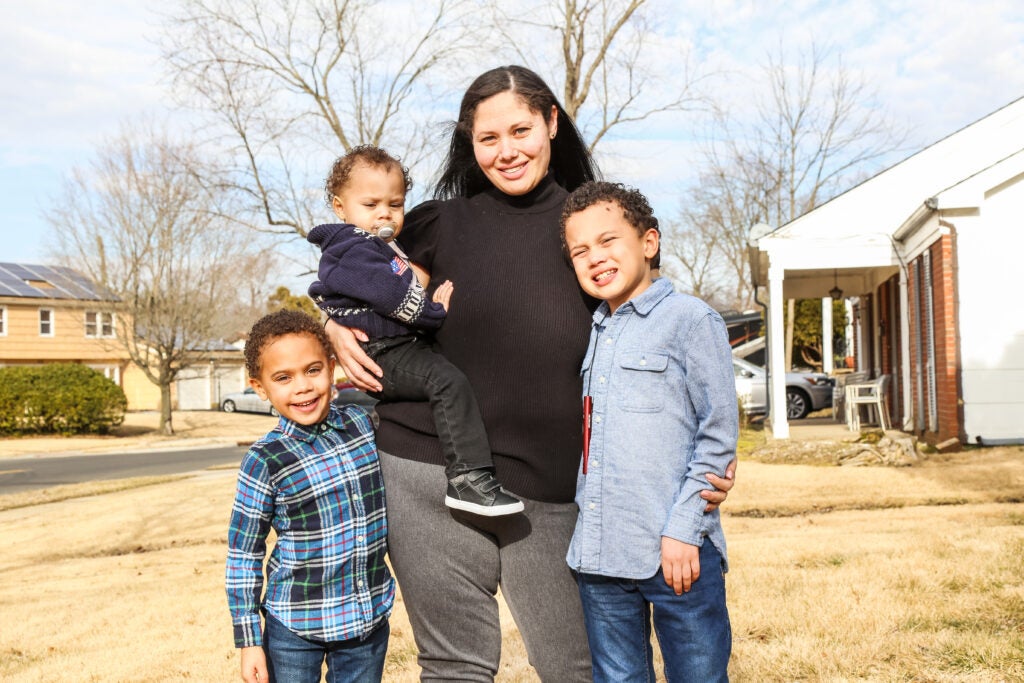 Kids who fidget in class often get written off as behavior problems, or diagnosed with a learning disorder like attention-deficit/hyperactivity disorder.
But Aurora Blackwell is an experienced educator, and she knew something deeper lay behind her 7-year-old son Bronx's school troubles.
"He's the youngest in the class, since his birthday falls so late in the school year, so his school blamed it on that, saying he didn't know how to sit down or pay attention," said Blackwell, of Willingboro, who teaches kindergarten at St. Cecilia's in Pennsauken. "But he would be falling asleep in the car after school every day. He exerted himself so much trying to focus on what his teacher was saying that he burned himself out."
So Blackwell took him to the pediatrician, who diagnosed central auditory processing disorder, or CAPD. Students with CAPD have normal hearing ability but experience difficulty processing the information – especially in a noisy room or when a child is listening to complex information.
An FM system – consisting of a microphone the teacher wears and a headset the child wears to enhance the teacher's voice and eliminate background noise – would help Bronx overcome the disability, the doctor said. But the system cost $1,800. It wasn't covered by insurance, and Bronx's school in Moorestown balked at paying for it.
"We're a family of five. And I'm not a public schoolteacher – I don't get paid the big bucks," Blackwell said. "So when I hear $1,800, I'm thinking: 'Oh my gosh!'"
Lisha Loo-Morgan, who oversees Catholic Charities' Parish Services, a community services program, had a different reaction. "I was more than happy to take this on, considering she couldn't find assistance anywhere else," said Loo-Morgan. "Many agencies can only help with things like rent and utilities, so people don't get evicted or lose heat and electricity. But we have the flexibility to help with other needs."
The Parish Services program provides support for individuals and families referred by parishes in Burlington, Mercer, Monmouth and Ocean counties, including financial assistance, counseling, case management, and referrals to community services. People don't have to be Catholic or go to church to get help; the program helps anyone in need.
Kids are easily mislabeled in ways that can impact their learning for life. Imagine if Bronx had to go on to middle school and high school without this critical tool he needs to succeed.
Through Parish Services, Loo-Morgan gave the Blackwell family $900 toward the cost of the system.
"It made my day," Blackwell said of the support. The family used their tax return refund to cover the other half of the cost.
"This is the gold standard for children with this disorder," Blackwell said. "Without it, it's very hard for my son to block out any ambient noise and focus on one thing. If someone is shuffling their feet or tapping their pencil while the teacher is teaching, it's very hard for him to hear the teacher. His classroom was near the gym – imagine trying to learn subject-verb agreement, and you have all that noise going on."
Bronx is now 8 and a third grader at St. Cecilia's, where he transferred for this school year. His FM system has helped him earn second honors at school.
"His grades have improved a great deal, and he's not tired anymore. Without this system, he wouldn't be at his full potential," his mother said. "This help from Catholic Charities was a godsend. It was exactly what our family needed when we needed it."