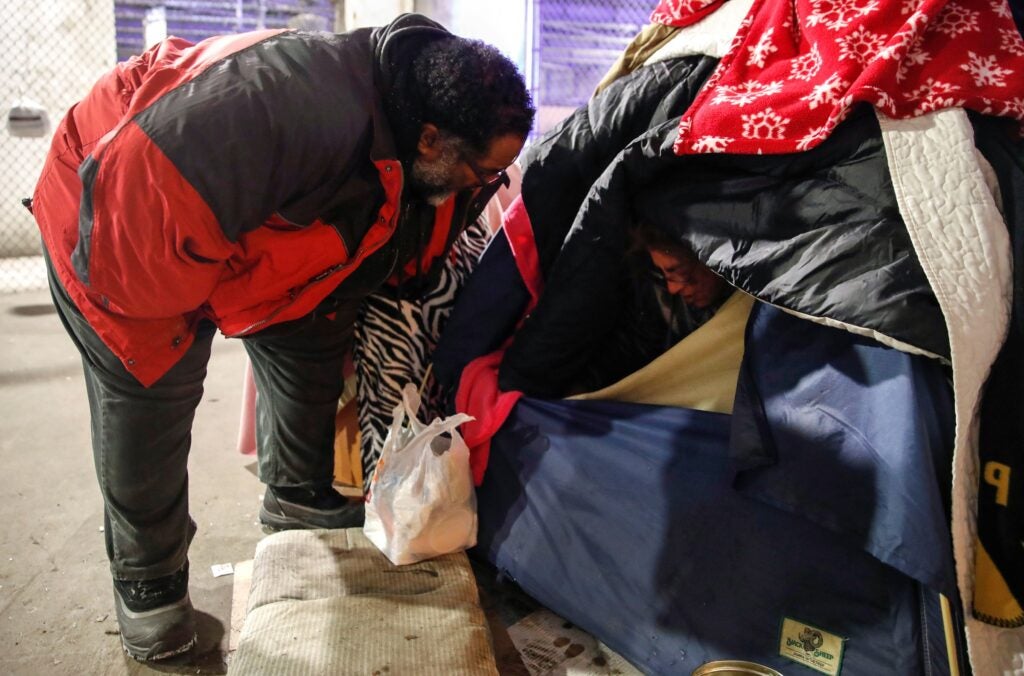 Homeless shelters and food banks are among groups helping the needy who will receive assistance in a $330 million COVID-19 emergency response bill passed by the Minnesota Legislature March 26 and signed into law by Gov. Tim Walz.
More than $26 million of the package supports additional space, hygiene and sanitation efforts in homeless shelters, where people often live in close quarters, advocates said. Nearly $10 million will help food shelves remain stocked and $5.53 million will support a temporary increase in housing support.
"These critical dollars will help ensure more Minnesotans are provided safe accommodations, meals and more as we work together to flatten the curve and slow the spread of COVID-19," said Tim Marx, president and CEO of Catholic Charities of St. Paul and Minneapolis, in a letter to supporters of the nonprofit.
While grateful for the help, Catholic Charities and other groups continue to rely on private donors and partners, and assistance continues to be needed, Marx said March 29.
Other highlights of the bill are a $200 million fund that state agencies can tap to respond to the pandemic. It sets up $30 million in grants to groups that provide child care for children of essential workers and $40 million in emergency grants and loan guarantees for small businesses.
Under an executive order prompted by spread of the virus, homeless shelters are being recognized as an essential service, which allows them to stay open. Advocates for the homeless continue to lobby to be recognized as a health service, which could provide access to funding in a $200 million COVID-19 relief bill passed earlier by the Legislature.
Shelters also are asking in general appropriations for a $15 million increase in base funding provided by the state. The Legislature has not taken up that request.
© 2020 TheCatholicSpirit.com This article, written by Joseph Ruff, appeared originally in The Catholic Spirit and is used with permission of the author.