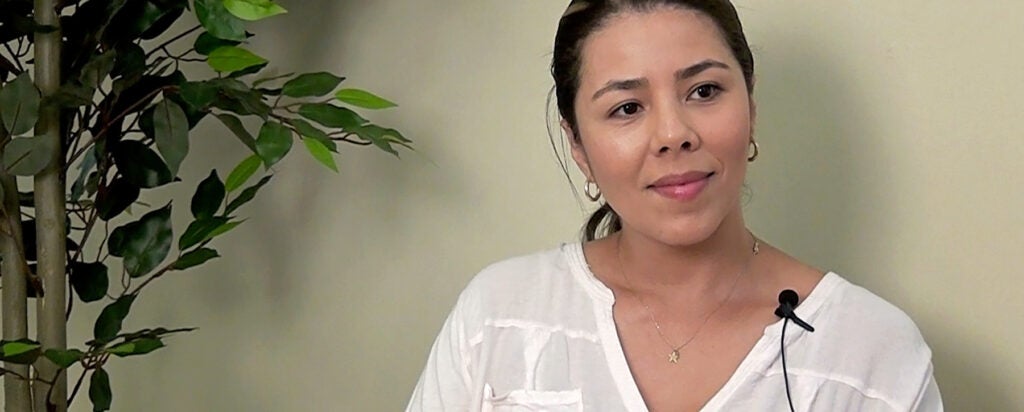 Even given the best of circumstances, parents encounter many challenges as they try to raise their children. If one happens to be a single mother or an immigrant who cannot speak the country's language, or if one has a low income and works all day trying to make ends meet, then the difficulties multiply quickly.
Catholic Charities of the Archdiocese of Miami, Inc. (CCADM) recognized that many families in and around the city needed support, so it responded with its Child Development Centers. There are six centers in Miami, and they exist to help families educate their children and learn how to navigate the various challenges of daily living in the U.S.
The support from each of the Child Development Centers includes programs for children and parents. The centers include a family enrichment component, and they follow a two-generation approach that focuses on the needs of both children and adults. The children must be between the ages of 3 and 5. They receive instruction, nutritious meals, exercise and other services that prepare them to move on successfully in their education and overall growth. Parents can enroll in trainings that help them manage time and finances and work schedules and family life. The staff, who include speakers in English, Spanish and Creole, provide case management with the goal of building strong and healthy families.
Centro Hispano Catolico, one of CCADM's development centers in the Wynwood section of Miami, offers the full set of comprehensive social services for the children and parents enrolled there. Centro Hispano Catolico is well known in the neighborhood, and its reputation for caring and professional service attracts many families who want to use its services.
Ana Garcia and Lina Saldarriaga have children enrolled in Centro Hispano Catolico, and they both have participated in trainings for parents.
Garcia moved to the United States when she was 23. She came, she said, to escape the poverty and crime and violence of Honduras. Although it has been difficult living in Miami, Garcia said that getting married and having children here has made life better.
Garcia includes Centro Hispano Catolico as part of her family: "Conozco a todo el personal y ellos nos conocen a cada uno de nosotros, cada padre y sus hijos. Ellos están allí para ayudarnos y son bien atentos. Si necesitamos un papel para un dentista o algo más, ellos nos recuerdan. El venir acá nos da mucha seguridad a mí y mis niños. Al venir a este centro yo me siento tranquila y puedo respirar y decir que mis hijos están en buenas manos." ["I know all the staff and they know each of us, each parent and their children. They are there to help us and very attentive. If we need a paper for a dentist or something else, they remind us. Coming here gives me and my children a lot of security. When I come to this center I feel calm and I can breathe and say that my children are in good hands."]*
The attention and concern of the staff at Centro Hispano Catolico extends beyond their walls too. Garcia's oldest child is autistic, and while the center did not have the facilities to help the child, the staff did work with Garcia to get him the assistance he needs. "Es muy importante para mí," Garcia said, "porque no solo están pendiente de nuestros hijos a ver como están creciendo y las necesidades de los niños, pero las necesidades de sus familias también." ["It's very important to me," Garcia said, "because the staff is not only making sure our children are growing and covering their basic needs, but supporting the needs of the families as well."]
Lina Saldarriaga, like Garcia, found Centro Hispano Catolico to be a major factor with her ease at remaining in Miami. Saldarriaga first came to the United States as a tourist and stayed here after giving birth to her twin daughters. As a single mother, she was looking for an organization that would help her with her children. She heard all the positive news about Centro Hispano Catolico and quickly enrolled the girls when they turned three. She never regretted it: "…lo que más me ha gustado con respecto al centro es que ha habido como un acompañamiento muy cercano de las maestras. A pesar de tener 20 niños en el aula yo siento que la enseñanza de ellas es muy individual para cada niño. Las maestras no sé cómo lo hacen, pero ellas identifican a cada uno de los niños y se acercan mucho a nosotros como mamas." ["…what I liked most about this place is that there has been a closeness with the teachers. Despite having 20 children in the classroom I feel that their teaching is very individualized for each child. I am not sure how the teachers do it, but they identify with each of the children and become very close to us as their mothers."]
Impressed by the care afforded to their children, both Garcia and Saldarriaga have made use of training programs for parents too. They have participated in parenting classes that cover topics such as how to discipline one's children or managing a family budget. One class in particular mentioned favorably by Garcia and Saldarriaga is "Your Money, Your Goals," which is a financial training program developed by the Bureau of Consumer Financial Protection (BFCP). CCADM staff learned directly from CFPB trainers how to facilitate the program.
According to the BCFP, "Your Money, Your Goals," is designed for organizations like Catholic Charities that serve people living with low incomes. The program gives participants "the tools and information [needed to] set and achieve goals; build skills in managing money, credit, and debt; and choose financial products that are right for them."
Garcia said that "Your Money, Your Goals" has been phenomenal for her: "Para mí fue muy importante y serio recibir las clases ya que me están ayudando mucho a cómo manejar el dinero y mis tarjetas…porque tengo una familia muy grande y a veces no puedo pagar todo." ["For me it was very important and serious to receive the classes since they're helping me a lot on how to handle the money and my credit cards…because I have a very large family and sometimes I can't afford everything."] Saldarriaga noted that, for her, being new to the U.S., she needed to understand things like establishing credit and maintaining a good credit card history. Both women think that "Your Money, Your Goals" has made their transition to life in the U.S. easier.
Their feelings for CCADM are the same. The agency, and particularly the Centro Hispano Catolico Child Development Center, welcomed Garcia and Saldarriaga and their families when they needed help. "Yo tengo el corazón roto porque las niñas le tienen un cariño especial a este lugar, siento que ellas son más felices acá que en la casa," Saldarriaga said. ["I have a broken heart because the girls have a special affection for this place, I feel that they are happier here than at home."] She has only gratitude and praise for Centro Hispano Catolico. So does Garcia, who said that she hopes CCADM will be able to offer the service for other families: "Rezo por las Caridades Católicas y por qué continúen su buen trabajo por muchísimos años más." ["I pray for Catholic Charities and that they may continue their good work for many years."]
*Translations provided by Sophia Hernandez and Fani Cruz.