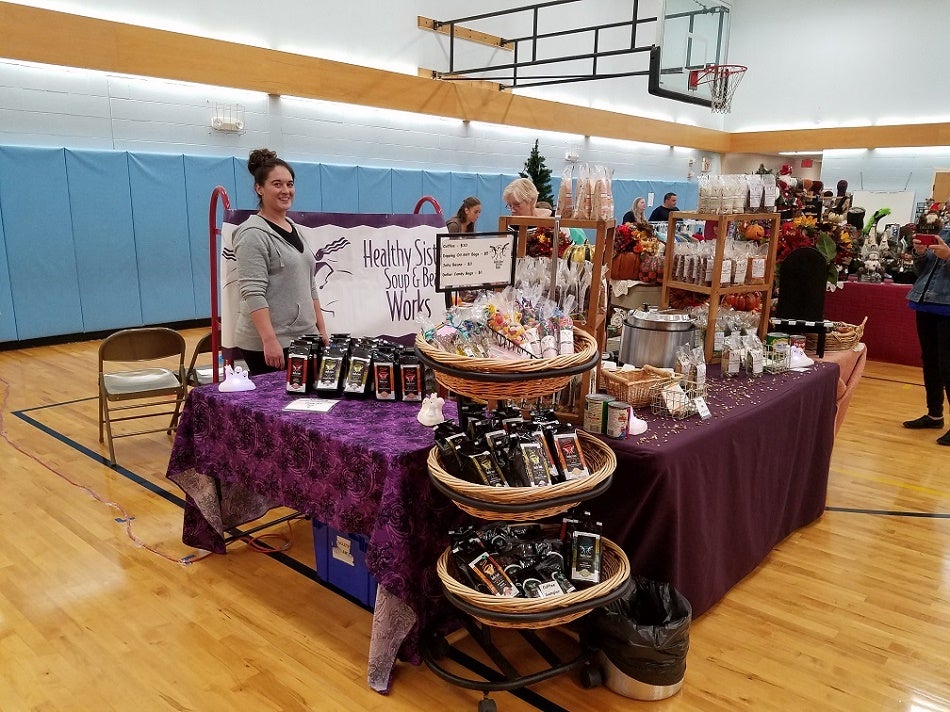 Since 1996, Healthy Sisters' Soup & Bean Works (HSSBW), a program of the Catholic Family Center of Rochester, New York, has been helping women who come from backgrounds of drug abuse, unemployment, and poverty, to become independent, confident, and self-sufficient individuals. HSSBW provides an environment where the women can feel comfortable and be around others who are going through the same struggles.
HSSBW helps these women learn basic life and job skills in order to build a strong foundation for their future, which helps them stay in recovery. Plus, there is an opportunity to earn a stipend when working festivals on the weekend, which helps build confidence and stability.
As part of the program, the women package high quality products such as soup mixes, rice mixes, dip mixes, candy and coffee in a real manufacturing environment. This provides a meaningful work experience that helps to prepare them for gainful employment. Each year, HSSBW helps 25 women receive job training, earn a stipend, and develop self-confidence to re-enter the workforce.
Healthy Sisters' is an established business with quality products, brand recognition, and sales channels that cover more than 120 outlets in the northeast U.S. It is also a successful support model that is an integral part of the clients' recovery. More information is available at www.healthysisters.org.