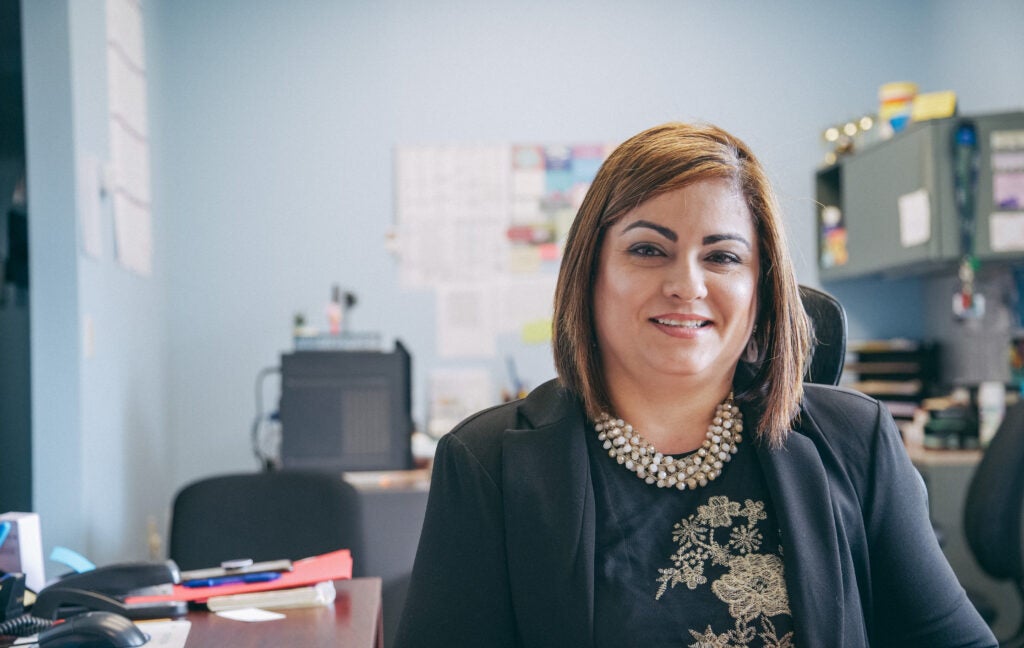 A hurricane blew Glenda Padín Rodríguez to New Jersey.
A Puerto Rico native, Glenda, and her husband, decided soon after Hurricane Maria ravaged the island in September 2017 that they needed to move to the mainland.
"Everything changed," she said of the deadly storm, which was so catastrophic that her husband, who worked in construction and agriculture, lost his job, and her daily commute to the university where she worked grew to three hours, each way.
They picked Pittsburgh, where her husband's brother lived, but relocated last February to Central Jersey, where they had more family.
A native Spanish-speaker, Glenda could speak English – but found her mouth couldn't always keep up with her brain when it came to communicating here. So she reached out to El Centro, Catholic Charities, Diocese of Trenton's program that serves the Latino community in Greater Mercer County. There she enrolled in English as a Second Language (ESL) classes to improve her English – and quickly moved from the beginner and intermediate classes to the advanced class.
In Pittsburgh, the language barrier cost her several job opportunities. At El Centro, as she sharpened her English, she enlisted the ESL teachers to review her resume and cover letter and help her practice for job interviews. After just three months, Glenda applied for a job as a bilingual case specialist at Catholic Charities' Family Growth Program in Ewing, a counseling program for children, adults, and families. In May, she landed the job.
"I feel like this is home, because from the first person who tried to help me (El Centro receptionist Sacha Landaverde), everyone was very kind," Glenda said. "All the teachers are so kind, always paying attention if a person needs assistance or has a question. I felt very good at El Centro. I was hungry to learn the language better."
El Centro's ESL classes no longer fit her schedule, but her new job essentially provides full-time ESL lessons, as she daily interacts with people of all backgrounds.
"All my coworkers are my teachers now. When I take lunch, I make conversation with the counselors, and I learn," she said, adding with a laugh: "And they learn too, because I teach them a word or two in Spanish."
A mother of two, Glenda said her teenage son has honed his English skills in school and likes to tease her when she mispronounces words. Glenda just shrugs it off. Harder to ignore are the people she encounters who assume her accent means she's not American.
"Some people look at you like you don't belong here," she said. "Day by day, I try my best to speak the correct way."
Roberto Hernandez, who has headed the El Centro program since it started in 1999, said bigotry can silence native Spanish-speakers. "Some people who don't speak English well tend to be quiet and not speak at all," said Hernandez. "But people who speak with an accent have the ability to speak two languages. We have to give up the misconception that because someone speaks with an accent that they're ignorant. On the contrary, they are very smart. They know two languages!"