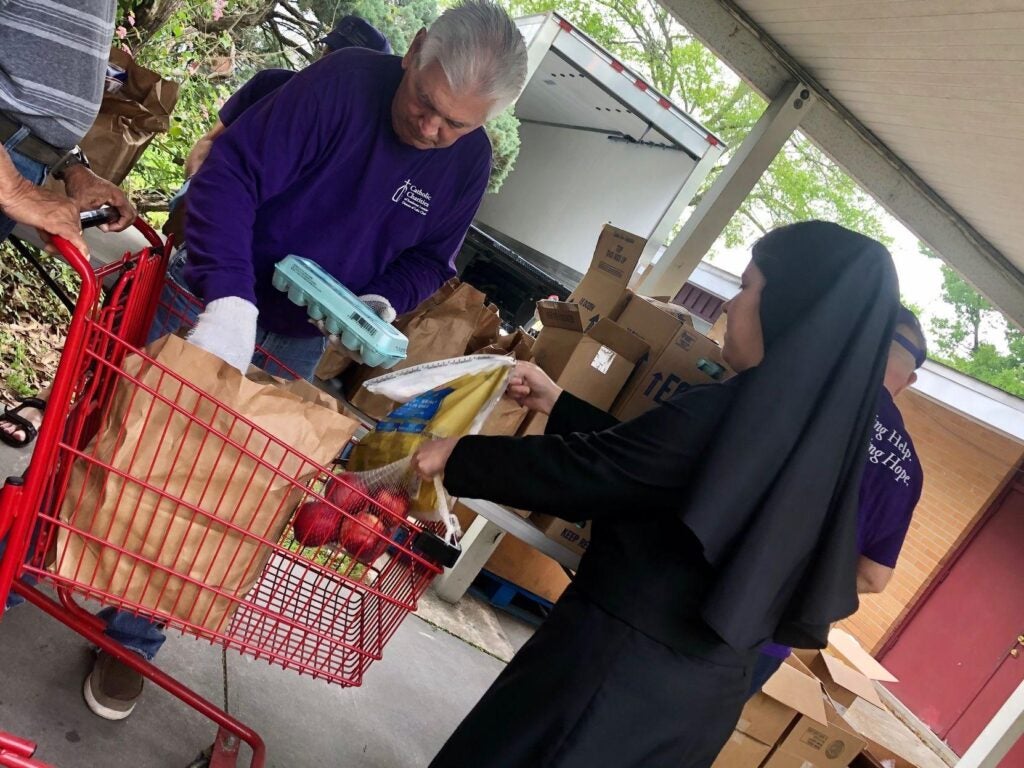 With stay-at-home orders limiting church gatherings, Catholic Charities of Southwest Louisiana is in dire need of donated canned goods for its food pantry. Traditionally, church parishes host food drives for the charity during Lent, but without public Masses the pantry is running low.
"We are currently very short on our donated items and the demand is high," Sister Miriam MacLean, director of Catholic Charities, said.
Catholic Charities typically feeds 650 families a month but is seeing an increase in families in need due to COVID-19 closures. Needing to balance the community need and Gov. John Bel's Edward's "social distancing" orders, MacLean said the organization is getting "creative in how we restock than our normal ways."
The organization has created an Amazon.com wish list that will allow donors to contribute to the pantry without leaving home. By using Amazon, items will be delivered straight to Catholic Charities.
Canned corn, soup and macaroni and cheese are also needed but unavailable on Amazon. If community members, donate from home or purchase from a local grocery store, MacLean said items can be dropped off at the charity, which is working with only a "skeleton crew."
Families in need of food can visit the charity 9 a.m.-noon Monday-Thursday to receive assistance.
The charity is also seeing an increase in those in need of rent and/or utility assistance, MacLean said. Mondays at 9 a.m. is the best time to call or visit concerning such needs.
"We're open and we're doing our best to serve the community," she said. "We've seen many times of resilience in the community during disaster. This is different obviously for everybody but we're here and we're happy to find a way to help."
This article written by Marlisa Harding appeared originally at americanpress.com and is used with permission of the author.