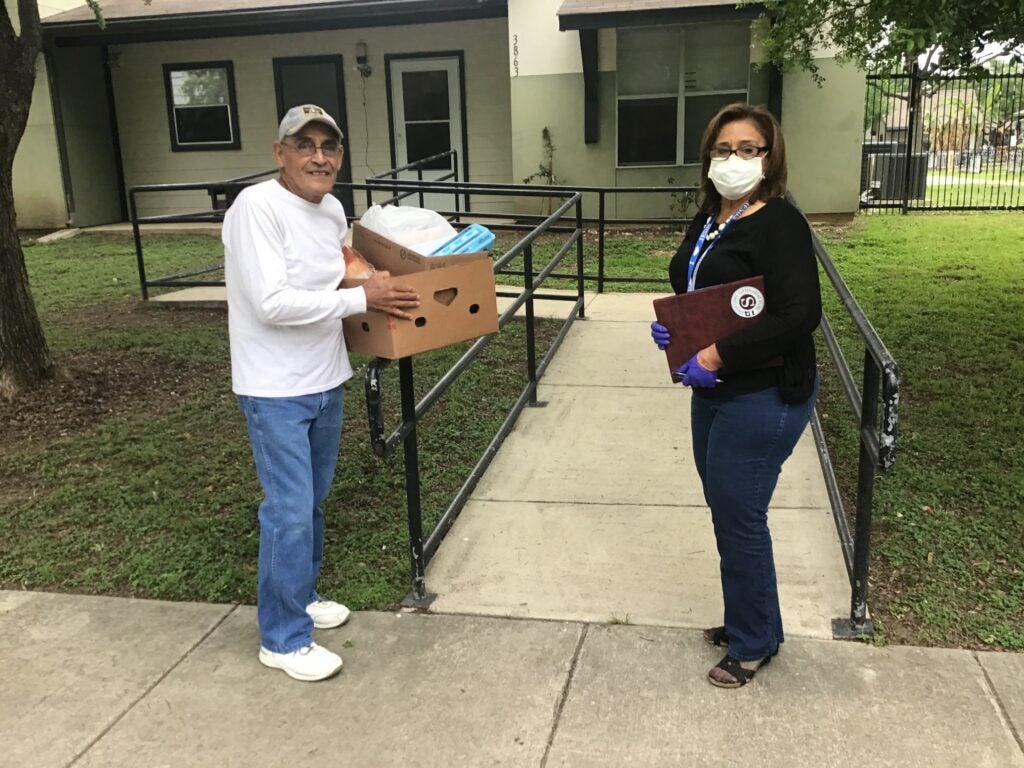 Catholic Charities of San Antonio (CCAOSA) is delivering food and other basic necessities to isolated seniors through Adopt-A-Senior, a program that pairs compassionate companion volunteers with isolated senior citizens.
Staff and volunteers work together to assemble and distribute basic needs like food and hygiene kits to our most vulnerable seniors who may not be able to leave their house due to COVID-19, disability, or lack of transportation.
Lydia and Felix called our Guadalupe Community Center seeking emergency assistance because she has terminal cancer, he was recently laid off, and they didn't have enough money for the bus. They also had no money for food and had not eaten in two days.
Through tears, Lydia spoke with Lupe, an Adopt-A-Senior program coordinator, who – under the sign of love – assembled and then delivered food and other necessities to Lydia and Felix at the curbside of their home.
Community members concerned for senior neighbors are encouraged to call the CCAOSA's Adopt-A-Senior program at (210) 222-1294.