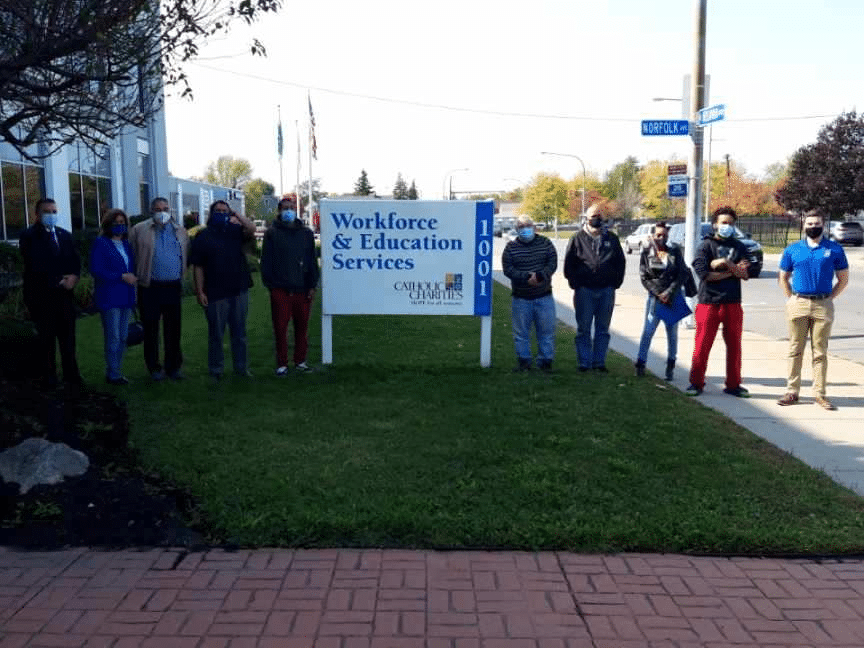 Catholic Charities of Buffalo, in conjunction with the Buffalo & Erie County Workforce Investment Board and C-Tech Associates, hosted the first graduation ceremony in Western New York for the C-Tech training program.
Students received industry-recognized certificates in network cabling, copper and fiber optics, 5G systems, and grounding and bonding through the intensive 4-week training. Eight students enrolled in the training and all eight received at least one certification; seven of the eight students received all four certifications.
Graduates will continue to receive access to case management, employment assistance, and retention services through program partners. Students will also be connected to a variety of services provided by Catholic Charities, including family, nutritional, and clinical services.
C-Tech's nationally recognized training model aligns with many of the telecommunication needs of employers in Western New York. Local employers were invited to the training to learn more and to present about their employment needs.
About C-Tech:
"C-Tech's training programs are designed to excite students through hands-on engagement while preparing them for the workforce. Our turnkey training model provides instructors with a pre-written curriculum, lesson plans, interactive workstations, and professional development training. C-Tech has established a network of Training Facilities across the nation. These facilities have successfully certified over 100,000 students for high-wage, in-demand careers."