After conversations with the Federal Emergency Management Agency and the U.S. Department of Health and Human Services, Catholic Charities Archdiocese of San Antonio (CCAOSA) has been involved in preparing the newest migrant youth site in San Antonio to welcome and care for unaccompanied migrant children.
Hundreds of volunteers from CCAOSA, Valero, and a couple of churches set up more than 2,000 cots for children at the Freeman Coliseum in San Antonio.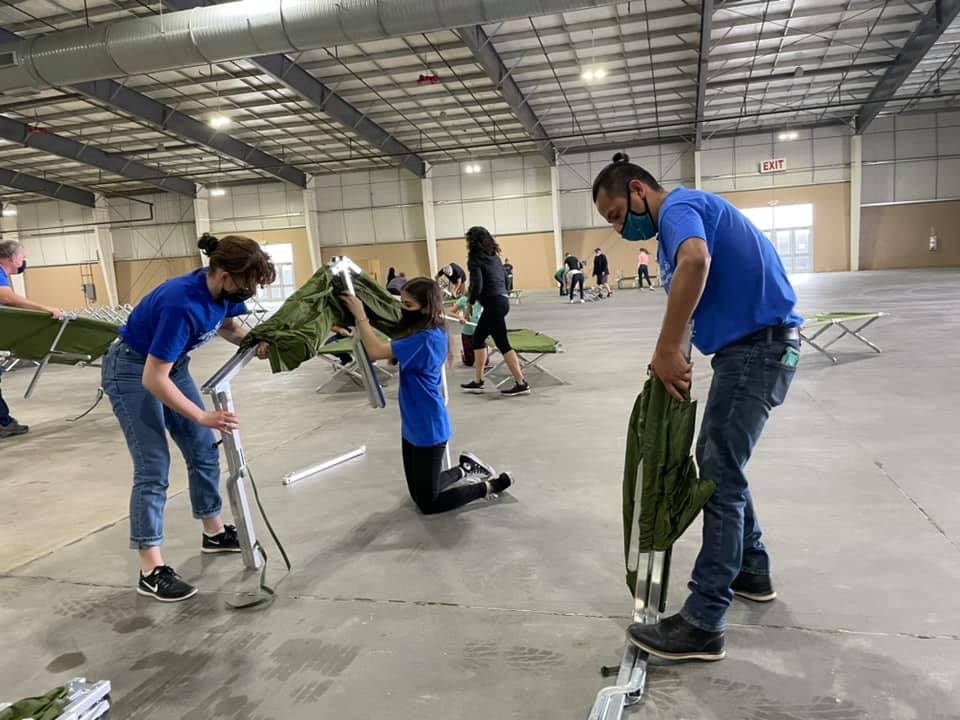 "It is a privilege to serve the community and an honor to help as much as we can these children who have been separated from their parents for some time, especially in a country that is not their own," said Antonio Fernandez, president and CEO, CCAOSA. "While I understand that this could be considered a political issue for many, it is strictly a humanitarian one to us at Catholic Charities."
The volunteers also prepared and delivered hundreds of hygiene kits and thousands more will be assembled this week.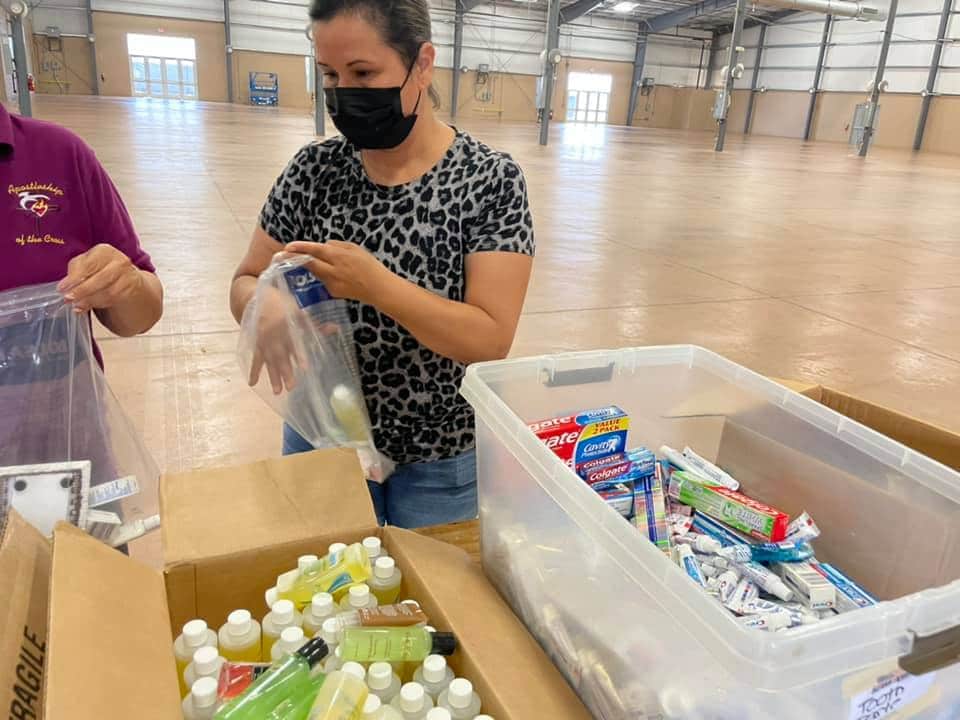 Children, who began arriving on the night of March 29, 2021, will receive three meals and two snacks each day. They will sleep on cots with blankets. No one will sleep on the floor. Plans are underway to collect as many games, soccer balls, and stuffed animals as possible to ensure these children have the toys and games that all children should enjoy.
"Kids are kids regardless of where they live!" said Fernandez. "I can never stop thinking about my daughter in a place like this, and the thought moves me to try harder to be the best for these unaccompanied children."
CCAOSA will be helping the government to provide care to the kids so they can feel a little more like children. Pastoral care will be provided. Volunteers will work three shifts at the Freeman Coliseum, between the hours of 8 a.m. and 8 p.m.
Please pray for the children and all the people in San Antonio who will be providing for them. If you have any questions, want to help, or need more information, please contact Antonio Fernandez, president and CEO, CCAOSA.
You can also register to be a volunteer or donate material items and/or cash donations here.