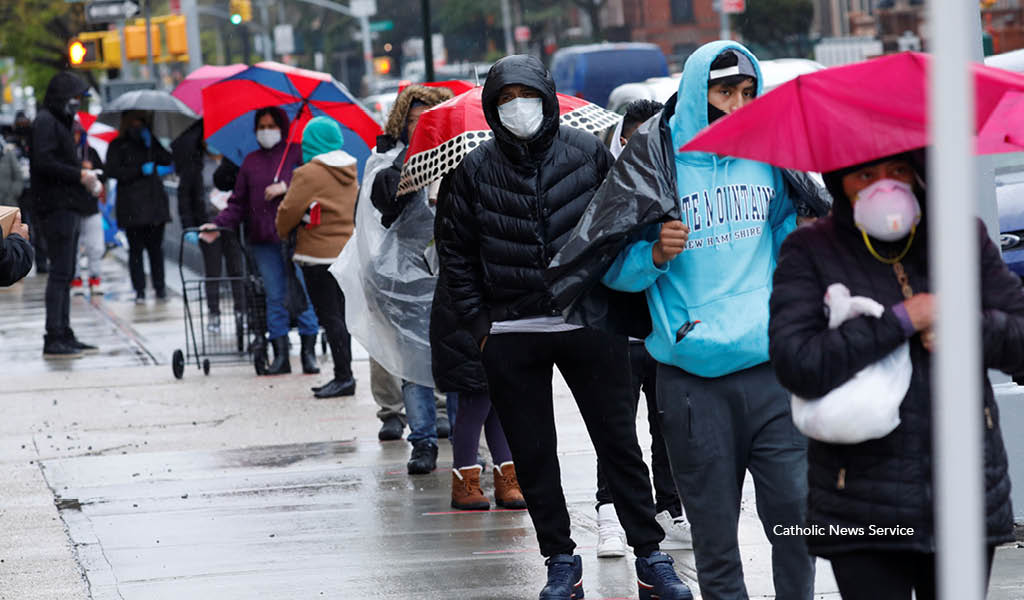 In the face of unprecedented need and upended distribution models, our agencies are doing more, with less. Our network of agencies across the country are innovating to serve their neighbors, complying with social distancing requirements and meeting rapidly evolving needs.
Catholic Charities agencies are grateful for the support from the Albertson's Nourishing Neighbors grant that has helped our network continue serving more than 150,000 clients by adapting and innovating our service models.
Through their generosity, our ministry has been able to further their reach by:
• converting food distribution programs into drive-thru service;
• replacing congregate feeding programs with boxed meal distribution, complying with new supply requirements;
• delivering hot meals and frozen packs to vulnerable populations, senior housing programs and homeless populations now living in hotels.
We expect that more and more people will turn to their local food pantries as the pandemic's economic toll deepens. And, with economists predicting a long recovery, we are preparing for months, if not years, of sustained need. Support will help cover critical needs including food purchases to meet rising needs in the face of shrinking supplies, as well as personal protection equipment for front line workers and those distributing food in housing programs.