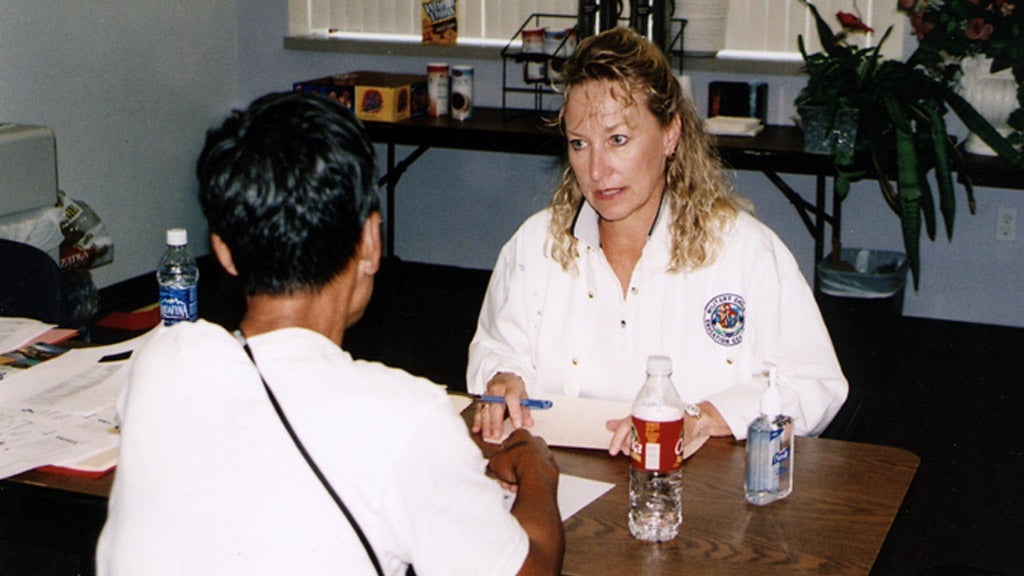 In the midst of the coronavirus pandemic, Catholic Charities of the Archdiocese of Washington has made some changes to its upcoming schedule, keeping in place its commitment to helping the local community in need.
"With the current public health crisis, the needs of the poor and vulnerable in our community are only increasing," wrote Kate Kennedy, director of communications for Catholic Charities of the Archdiocese of Washington, in an email. "Catholic Charities is diligently working to ensure that it can continue to meet their needs (local residents), while safeguarding the health of our employees. The community's support of Catholic Charities is more important than ever, and we greatly appreciate it."
Catholic Charities is following guidelines from the Centers for Disease Control and the District of Columbia and Maryland governments while continuing to provide aid to clients.
In his column, "A Lent like never before," Msgr. John Enzler, president and CEO of Catholic Charities for the Archdiocese of Washington, wrote about the organization's commitment to continuing to serve the community.
"The health crisis is very much on our minds at Catholic Charities," he wrote. "We are trying our best to protect the health of our staff, volunteers, and clients, adhere to directives from local governments, and still meet the needs of the poor and vulnerable."
Catholic Charities medical clinics will remain open, with patients being screened before arrival. No walk-ins or new appointments will be accepted. Sick patients may receive telemedicine appointments. Health Care network services and behavioral health services are being done remotely.
Volunteer activities are suspended through March 31, with the exception of that which can be done remotely through the phone or online, including mentoring and coaching. For updates on the status of volunteering, visit here.
Beginning March 16 through April 1, Washington's low-barrier homeless shelters will be open 24 hours, including the five Catholic Charities low-barrier shelters.
Immigration Legal Services' walk-in hours are suspended. Legal Network intake can be done via the phone; in-person appointments will not be scheduled at this time.
Educational programs have been cut short due to the closing of schools both in Washington and Maryland. The Kennedy School, a non-public day school for children and young adults with disabilities, and the Child Development Center are closed. The Community Companions program and ESOL classes are suspended. Classes for the Bank Teller Certification Program are being held remotely. Those in supported employment programs will be served on a case-by-case basis.
The Volunteer Income Tax Assistance Clinic, which includes tax services by professionals, is being postponed. Financial Stability Network classes at the Southeast Family Center are temporarily discontinued.
Both the Community Options and Lifelong Learners programs are closed. Support groups that are part of the Strong Family Initiative at parishes throughout the Archdiocese of Washington are postponed.
The March 21 Montgomery County Catholic Convocation on Engagement Across Generations, a joint event between Catholic Charities and the Justice and Advocacy Council of Montgomery County to explore faith-driven relationships across generations, has been postponed.
The annual Catholic Charities Gala, originally scheduled for April 4, has been canceled. Alternatives, including a rescheduling, are being considered.
Copyright © 2020 Catholic Standard