Catholic Charities is committed to ensuring access to proper nutrition via healthy options at food banks, pantries and community farms. CCUSA supports our Catholic Charities agencies both through advocacy and education; assisting our network to take full advantage of food support programs and grant opportunities.
Why We Do It
We are committed to supporting each person's human development
Catholic Charities believes that access to proper nutrition, that is balanced and culturally appropriate, is a basic human right. We are committed to supporting advancement of legislative initiatives that will ensure continued access to quality food. When possible, CCUSA supports direct distribution of food to our network.
"The development we speak of here cannot be restricted to economic growth alone. To be authentic, it must be well rounded; it must foster the development of each [person] and of the whole [person]."

POPULORUM PROGRESSIO, NO. 14
Related Stories
Veronica Felix works for Catholic Charities of Southern New Mexico in Deming, New Mexico. When asked how things are going…
White Mountain Catholic Charities (WMCC) of Lakeside Arizona in Partnership with St. Mary's Food Bank has begun distributing Farmers to…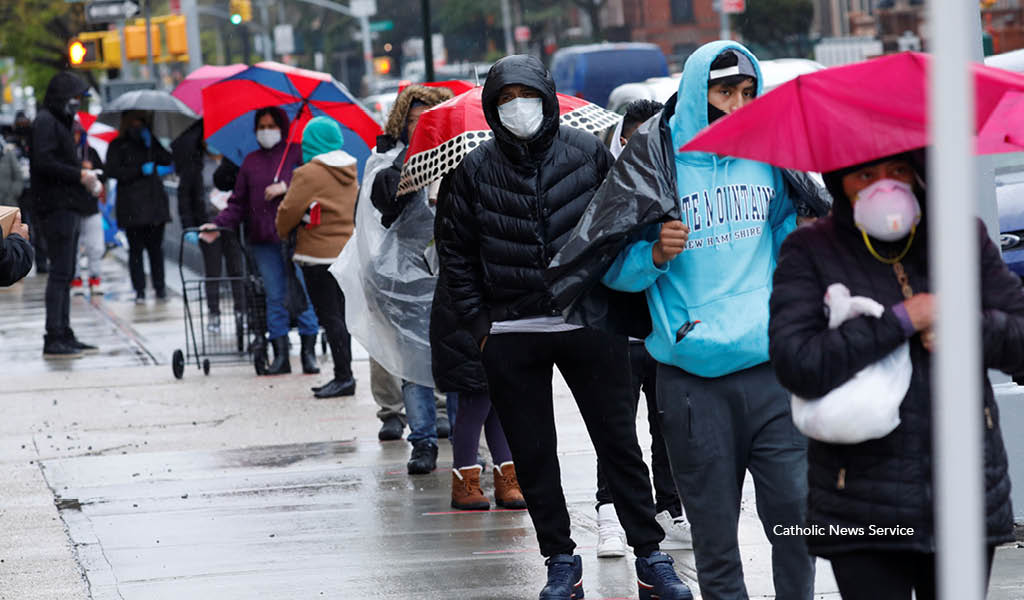 In the face of unprecedented need and upended distribution models, our agencies are doing more, with less. Our network of…