We Provide Disaster Response and Preparedness Training
Catholic Charities is known for its hard work that begins with direct relief efforts to meet immediate needs and continues, sometimes for many years, with long-term relief efforts that help individuals and families rebuild their lives.
CCUSA's Applied Institute for Disaster Excellence (AIDE) is a "by the network, for the network" training that strengthens local disaster preparedness and response capacity. Attendees come away with best practices and new relationships that serve as critical assets during a disaster.
"O Lord, seize us with your power and light, help us to protect all life, to prepare for a better future, for the coming of your Kingdom of justice, peace, love and beauty. Praise be to you!"

POPE FRANCIS, LAUDATO SI', NO. 246
Related Stories
Hurricane Delta deluged much of Louisiana with rain -- as much as 15 inches reported in some areas -- with…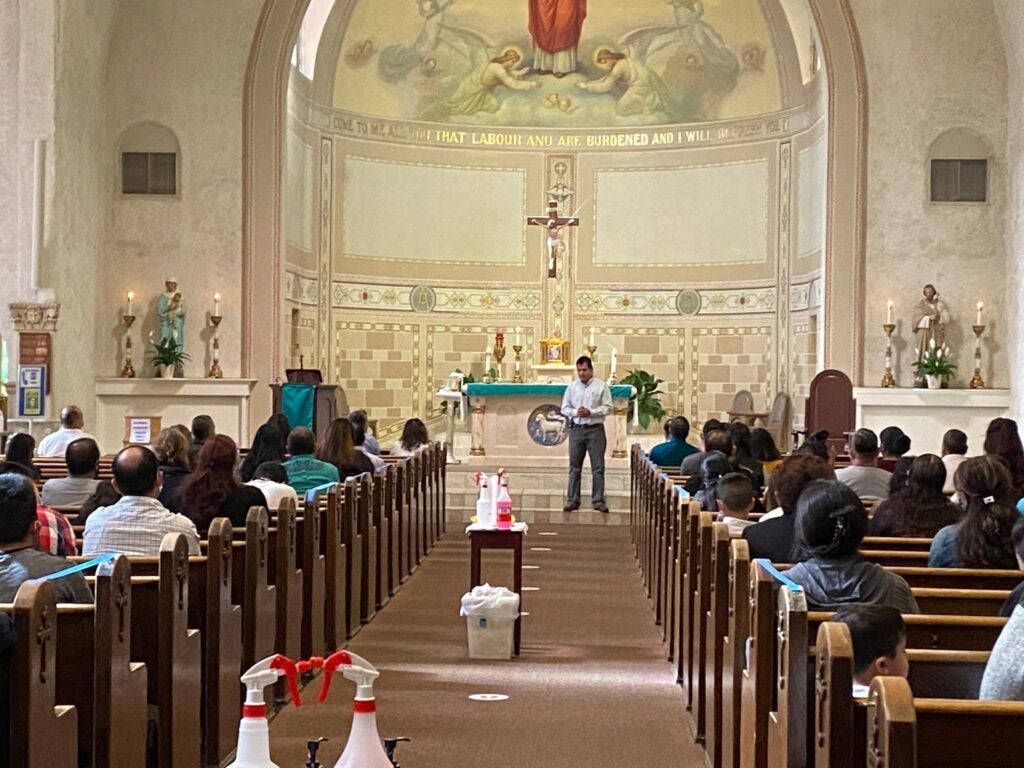 Pope Francis writes in his recent encyclical, Fratelli tutti, that even in the midst of the pandemic and other crises…
As Tropical Storm Beta made landfall between Corpus Christi and Galveston, Texas, along the Gulf Coast the night of Sept.…