2018 World Day of the Poor
The poor man cried and the Lord heard him.
PSALM 34:6
How Catholic Charities Helps the Poor in America
What Poverty Looks Like in the United States
According to the U.S. Census Bureau, in 2017, out of 325.7 million people, 39.7 million people lived in poverty in the United States.  That means the poverty rate for 2017 was 12.3%.  This number is determined by the federal Government's official poverty threshold, which in 2017 for a family of four is about $24,600.
In 2017, the median income for family households was $77,713,  while the median income for nonfamily households was $36,650.
Source: US Census Bureau; Income and Poverty in the United States: 2017
In 2017, 17.5% of all children (12.8 million) lived in poverty.
That means nearly 1 in 5 children live in poverty.
Though the official census data gives seniors a 2017 poverty rate of only 9.2%, the Supplemental Poverty Measure, which accounts for expenses such as the rising costs of health care, raises the senior poverty rate to 14.1%.
The United States Department of Agriculture estimated that 11.8% of US households were food insecure in 2017.  This means that approximately 15 million households had difficulty providing enough food for all their members due to a lack of resources.
According to the National Alliance to End Homelessness, in 2017, 553,742 people in the United States were homeless and 25% of the entire group were children.  83,170 individuals or 15% of the homeless population are chronically homeless, which means they often have a disability and have experienced homelessness for a year or longer.
You Can Help Make a Difference
DONATE
Ending poverty starts with you - become a part of the movement to lift 45 million Americans out of poverty and help change the lives of millions of others in need.
Support Us
ADVOCATE
Catholic Charities USA monitors over 200 federal programs impacting millions of people who are poor and vulnerable.  Guided by Catholic social teaching, Catholic Charities USA weighs in on the most critical issues including:  Immigration and Refugee issues, Healthcare Reform, the Farm Bill and Federal Social Safety Net programs.
Learn more about our Advocacy efforts here.
PROMOTE AWARENESS
SHARE ON SOCIAL MEDIA
Use the resources below in social media posts to educate your network about poverty in the United States and how they can help.
HOST A POVERTY SIMULATION
One way to bring about awareness of poverty is to conduct a Poverty Simulation in your parish, school or community.
Learn more about how to host a poverty simulation
World Day of the Poor Resources
Social Media Graphics
Download these graphics and share them with your social networks. Please tag us @CCharitiesUSA on Instagram and Twitter!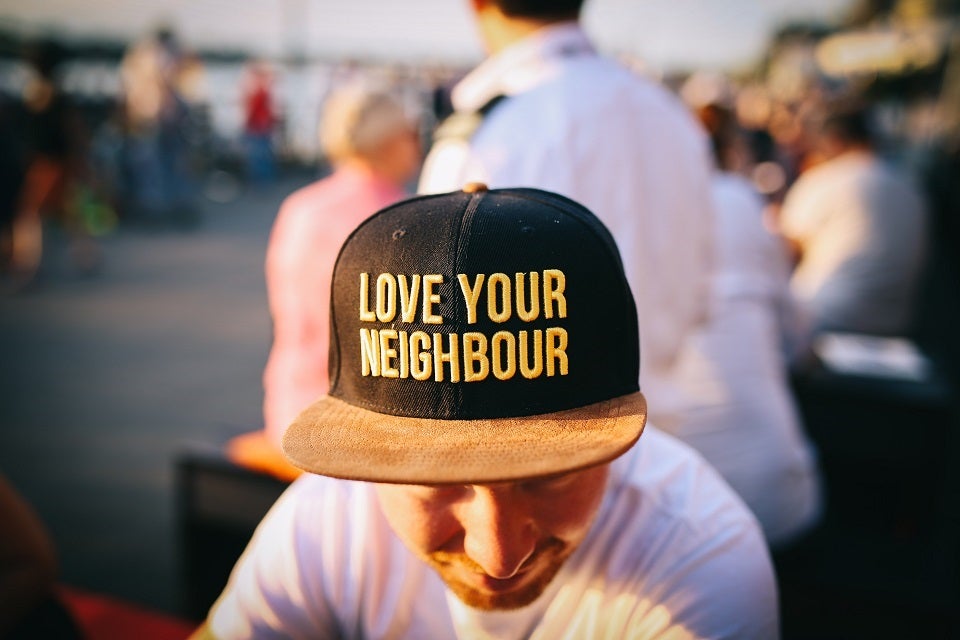 For 19 years, I worked for U.S. Government agencies and private businesses in Sao Tome and Cape Verde. In 2013, my family and I (six people) moved to Boston and were able to successfully adjust to life in the U.S. I had always worked in office settings, but in the U.S., due to sudden hardship …
Continue reading "Catholic Charities of Boston helps a family in need"
Reggie found himself homeless in an unlikely way. While working at a local hospital, he racked up some parking tickets. "I missed my court dates because I had to take care of my sick sister and couldn't get off work." After spending a night in jail, Reggie was let go from his job. "I was …
"St. Patrick Center helped me build my self-esteem and gain courage to face my challenges." Delnita had her first drink at eight years old. A child of alcoholics, she continued drinking during her youth and adult life. "Alcoholism ran in my family and played a big role in my homelessness." Over the years, she also …