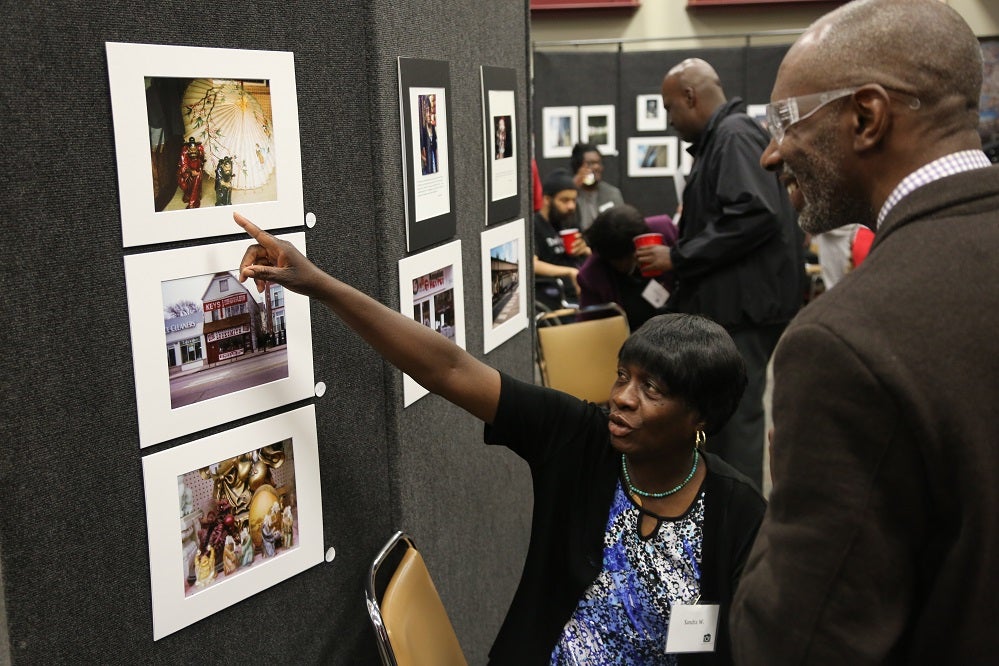 The After Supper Visions program of Catholic Charities of the Archdiocese of Chicago is a social enterprise that allows the homeless and near-homeless of Chicago to express themselves creatively through photography. On Tuesday nights, the supper guests at Catholic Charities' downtown Chicago location who are interested in participating receive a camera and are asked to take photos of life from their perspective. Each Tuesday, they come back to Catholic Charities to share what they've captured and receive instruction from professional photographers.
Throughout the year, exhibits are held at various locations around the Chicago area to feature the artists' work. Prints, magnets, coasters, and notecards are also available for purchase online at the program website, www.aftersuppervisions.com. Proceeds from the sales go back to the artists, many of whom use the money to help pay bills or rent.
Every summer, After Supper Visions' largest exhibit is held at Catholic Charities' downtown Chicago location and is free and open to the public. All artists have the opportunity to showcase their work and many attend the reception to meet hundreds of attendees who come each year.