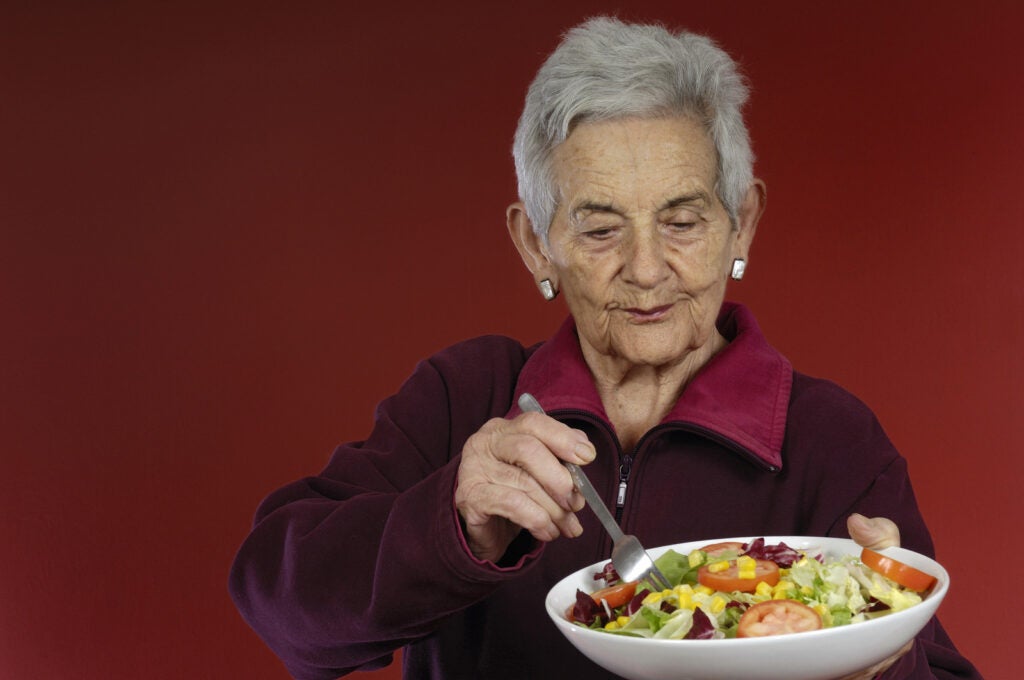 According to the Administration on Aging the number of seniors in our population is on the rise and will continue to rise as the Baby Boomer generation gets older. Just three years ago this population represented almost 15 percent of the population (about 1 in 7 Americans), an amount that represented a 28 percent increase from 2004. By 2040 that number will rise to almost 22 percent of the population, or one in five Americans.
In the Bay Area of California we are experiencing senior growth at slightly higher rates. Coupled with high senior poverty rates, senior growth has prompted the development of new tactics to address senior services.
One new effort is the San Jose Senior Bites Network, a project funded initially by the Health Trust (a Silicon Valley-based organization dedicated to increasing the health of all in their community). The Senior Bites Network is also aimed at increasing the number of places that seniors can go for a healthy and affordable meal.
Since November 2016 the San Jose Senior Bites Network targeted local, "mom-and-pop" restaurants in selected neighborhoods that have been identified as being home to clusters of low-income seniors.
The goal of the project is to increase the accessibility of healthier and affordable food options for seniors in locations close to their homes by targeting neighborhood restaurants that would otherwise not cater to the senior community.
Through the Senior Bites Network, Catholic Charities of Santa Clara County is establishing a community of local restaurants offering senior menus (meals with smaller portions and corresponding smaller price points) that will meet the nutritional and budget needs of low-income seniors. Restaurants participating in the Senior Bites Network will also serve as a means for educating seniors about resources and support services in their area via pocket-sized guides available at each Network restaurant.
So far we have been able to secure five restaurant partners for the Senior Bites Network. Our first partner – Chaat Cafe – a small family-owned Indian restaurant in South San Jose, was a very encouraging first step in our efforts to grow the Network. Mahesh Pajwani, the cafe owner, happily supported our efforts and signed on to be a partner of Catholic Charities of Santa Clara County in serving seniors in the community.
Pajwani sat with us to devise possible menu options that would be both nutritious and affordable for seniors, and he offered to purchase ready-cut apples for seniors as a healthy alternative to other options on the menu. Having been in the location for more than 10 years, Pajwani wanted to give back to the community and offered to work with neighboring restaurants to encourage them to sign on as well: "Tell them I said yes to helping seniors and hopefully they will too."
In addition to Chaat Cafe, four other restaurants have agreed to participate: an additional Indian restaurant, Spice N Flavor; two Vietnamese restaurants, My Pho Noodles and Chili & Lime; and a bagel shop, Main St. Bagel.
The concept and practice of senior menus as a marketing tool started decades ago, primarily in larger national and regional chain restaurants, with Denny's 55+ Menu perhaps the most well-known and heavily promoted. Such menus feature smaller portions and lower price points for limited menus served at times that are a) often less busy for the restaurant and b) often preferred by seniors, such as a 4:30pm dinner time. This benefits both the business and the customer. Patrons can access a more affordable and appropriately-portioned meal, in contrast to the overly large portions served by a majority of restaurants. Also, restaurants draw business at off-peak times, maximizing their staffing and other resources.
The San Jose Senior Bites Network benefits senior programs such as Adult Day Centers that do not cook onsite and whose only option to date is to buy catered frozen meals from a handful of vendors. These programs now have the option of ordering various types of food from nearby participating Senior Bites Network restaurants and having the food delivered directly to their site from restaurants that offer delivery service.
Finding ways to better serve seniors is a good investment not only as a sales strategy for restaurant partners but also as an investment in our future. We all age, and an investment in community infrastructure to address senior needs is an investment in ourselves. As we talk to new potential restaurant partners we try to remind them of this fact.